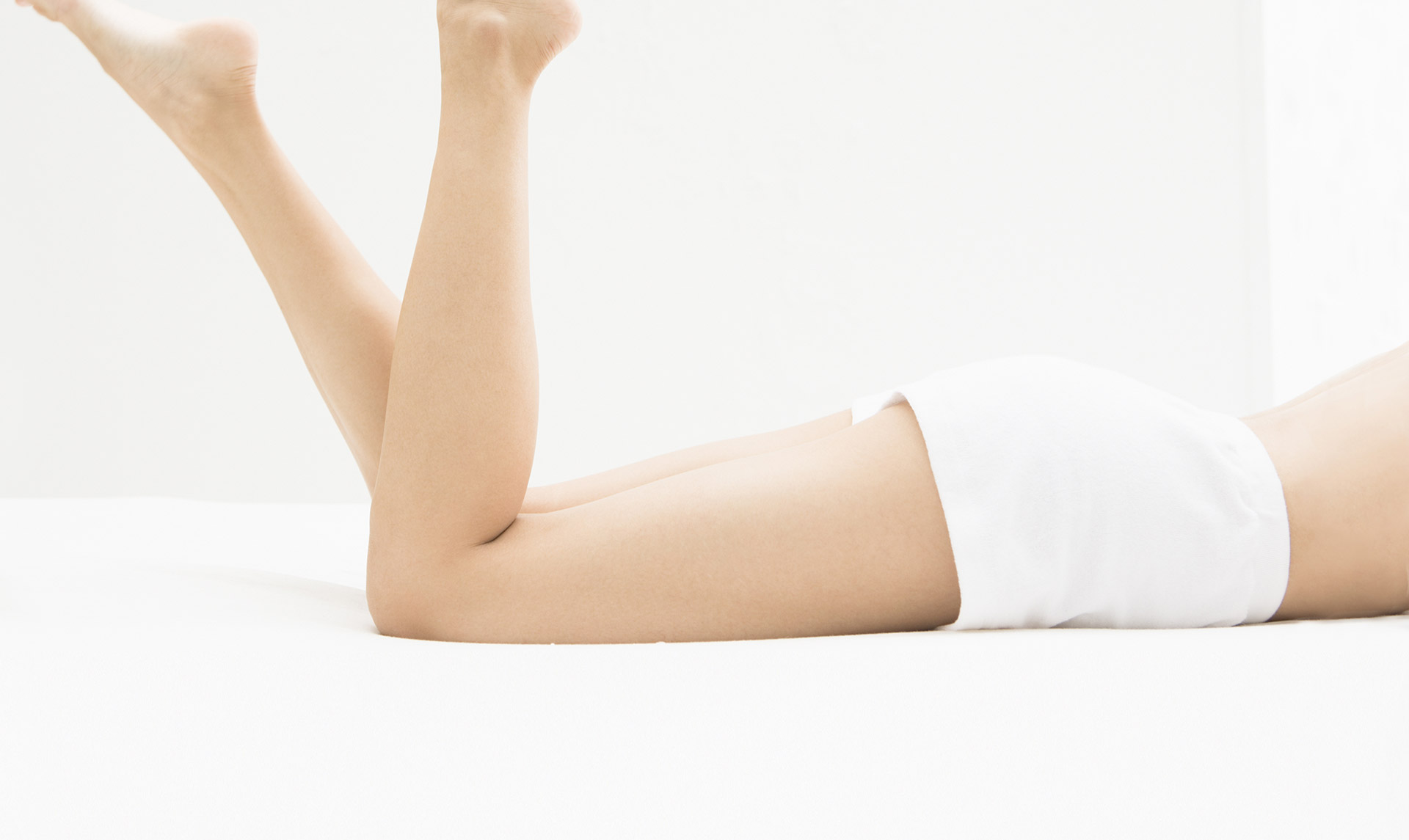 Vitamin D and Hair Loss - September 23, 2018
Vitamin D deficiency may play a role in nonscarring hair loss. Make sure to
talk to your doctor about checking your vitamin D level, in addition to
hormone, blood count, thyroid, iron, and zinc levels if you are experiencing
hair loss. Repletion of this important water-soluble vitamin can be obtained
via sun exposure, food, and direct supplementation.


Vitamin D and Sunburn - July 10, 2017
A new study shows that high dose vitamin D3 can significantly reduce sunburn.
When taken within an hour, a single dose of at least 100,000 IU of vitamin D3
rapidly decreased the effects of sunburn. These results need to be studied
further but they are promising. Remember to wear SPF 30 or higher to avoid
this problem!


Nut Allergy and Eczema - April 13, 2017
Patients often ask about the relationship between their child's eczema and
food allergies. New evidence suggests that peanut allergies can be prevented
by introducing peanut-containing foods during infancy. The latest guidelines
recommend introducing peanuts at 6 months for babies with mild to moderate
eczema, while for those with severe eczema, egg allergy, or both, it is strongly
recommended to evaluate for peanut allergy with an IgE or skin prick test. Talk
to Dr. Zurada about managing your child's eczema and your pediatrician for more
information on diet guidelines.


Surprising Benefits of Coconut Oil - January 27, 2017
Virgin coconut oil is a valuable moisturizer that is safe, natural, and inexpensive.
Documented benefits include significant skin hydration, increased surface lipid
levels, and safety equal to mineral oil. It is also great for patients with eczema
since it also reduces bacterial colonization on the skin. Be cautious with coconut-
derived compounds like cocamidopropyl betaine (CAPB), which can be a frequent
cause of allergic reactions.


Nickel Allergy - January 24, 2016
Do you have a nickel allergy? About 20 percent of North Americans suffer from
allergic contact dermatitis to this common metal. This may present as a red
itchy rash on the hands, eyelids, earlobes, or abdomen. To avoid exposure and
reduce symptoms, Dr. Zurada recommends the following tips: 1) Choose jewelry
carefully: long-term use of nickel-containing jewelry is one of the most common
ways people develop a sensitivity to this metal. Make sure your earrings, rings,
and watches are made of either stainless steel, gold, or platinum. 2) Check your
clothing: belt buckles, bra hooks, etc. are some parts that may contain nickel
and can be covered with clear nail polish. 3) Avoid foods with a high nickel
content, such as licorice, soy products, cashews, and figs. If you think you may
be allergic to nickel, Dr. Zurada can prescribe a cream to manage the symptoms
and perform patch testing to confirm the diagnosis.


Filler for Aging Hands - December 20, 2015
Looking for an easy and effective way to look younger? A woman's hands can
reveal a lot about her age, and fortunately there is now an FDA-approved
injectable filler called Radiesse that helps plump up the tissue and hide
the veins and tendons on the back of the hands. It is a quick and relatively
painless procedure that would be a great holiday gift idea for yourself or
your spouse! The most common side effect is swelling which can last around
one week. Call Dr. Zurada if you are interested!


Humira for Hidradenitis - October 8, 2015
Hidradenitis suppurativa is a condition characterized by recurrent inflamed
cysts and scars in the groin, armpits, and under the breasts. People with
hidradenitis often suffer tremendously because it can be very painful and
difficult to manage. Fortunately, Humira, an injectable medication widely
used in dermatology to treat psoriasis, has recently become the first and
only FDA-approved therapy for adults with hidradenitis. Other treatment
options include coritonse injections, antibiotics, antiseptic cleansers, and
even surgery in severe cases. Ask Dr. Zurada about this exciting new
opportunity today.


Women with Acne - July 18, 2015
If you are an adult woman with hormonal acne, spironolactone may be
right for you. This oral medication is a great alternative to more
conventional antibiotics for controlling acne, especially on the lower face.
It cannot be taken during pregnancy, is generally well-tolerated, and
works great with birth control pills. Ask Dr. Zurada if you are interested!


Poison Ivy - May 31, 2015
Planning on going out to the garden during the warm weather? Be careful of
poison ivy! Many people are sensitized to this three-leaflet plant, which
can cause a widespread itchy, blistery rash days or even weeks after exposure.
Poison ivy is not contagious. But it is possible to pick up the rash from
plant oil that may have stuck to clothing, pets, and garden tools. The rash
will only occur where the oil has touched the skin, so a person with poison
ivy can't spread it on the body by scratching. Use the topical product "Ivy
Block" for prevention if you know you will come into contact with the
poisonous plant. If you do get exposed, remember to wash your skin in soap
and cool water within 10-15 minutes. See Dr. Zurada for prescription treatment
if you cannot manage your symptoms with OTC options such as cool
compresses, calamine, and zinc acetate.


Trouble With Rosacea? - March 24, 2015
Say goodbye to the red bumps of rosacea! Galderma recently released Soolantra
(ivermectin) cream for the treatment of the inflammatory lesions and pimples
of rosacea. This is an entirely new and different treatment for this condition
and studies so far have shown great results both early and long-term. Rosacea
is an inflammatory and vascular skin disorder affecting many adults. Although
the cause of rosacea is unknown, studies suggest that factors such as sun,
alcohol, spicy food, and exercise can trigger the inflammation. Additional
research has also indicated that rosacea may be connected with microscopic
Demodex mites, which have been found to be more common on the faces of
rosacea patients and are the target of the new medicine. Schedule a visit with
Dr. Zurada to see if this medication is right for you!


Hair Loss Update - March 15, 2015
Exciting news! A medication called ruxolitinib, which is used to treat bone
marrow cancer, is showing promising results for people with extensive
alopecia areata, a common autoimmune condition which causes hair loss
in men and women. Researchers at Columbia University report initial results
from an ongoing clinical trial of the drug, which produced complete hair
regrowth in several patients with moderate-to-severe alopecia areata.
Currently there are no known treatments that can completely restore hair,
and patients with the disease experience significant psychological stress.


Hand Eczema - February 13, 2015
Struggling with painful cracks in your fingertips? Wintertime can be very
harsh on skin, especially the hands and legs. Eczema flares when the skin
is inflamed and irritated which can be triggered by cold and dry weather.
My advice is to keep the skin regularly moisturized with an emollient like
Aquaphor, but if this is too greasy, Working Hands cream is another great
option. If moisturization isn't enough, you may need a prescription topical
steroid. Finally, you should avoid possible triggers (wool, chemicals,
frequent hand washing), wear gloves outside, avoid harsh detergents, and
consider adding a humidifier to the home.


Skin Cancer Screening
Dr. Zurada will be performing free skin cancer screenings on Thursday,
May 7th, 2015 at 3pm at St. Mary's Hospital in Passaic, and on Tuesday,
June 2, 2015 at 10am at the Federal Reserve Bank in East Rutherford.


June Talk
June 8, 2011 Talk at Kip Center in Rutherford, NJ:
Skin Deep: Recognizing, Preventing & Treating Common Conditions
Dr. Zurada will be reviewing the most common skin diseases and
disorders and how to prevent them and recognize their symptoms.